Earlier today, the newly reconstituted Iraqi air force began a series air patrols over Baghdad and the surrounding area. The show of force is meant to strike fear in the hearts of insurgents by demonstrating the military's air superiority. Unfortunately, only an hour into the patrols, they lost a plane when the rubber band powering the propeller snapped.



According to an article in the July edition of GQ magazine, Saddam Hussein is reportedly lonely and has placed a personal ad on Match.com. In his profile, entitled "My Wives Don't Understand Me," the former Iraqi president describes himself as having the "soul of a poet." Under hobbies he lists invading neighboring countries, torturing dissidents, and gassing Kurds.



Police have captured the Rogaine thief that has been terrorizing local pharmacies over the past three weeks. The bandit was caught when a sharp eyed patrol officer noticed him in a crowd and recognized him from a wanted poster that hung in the stationhouse.



The tobacco wars claimed over 3.5 million cigarettes this weekend. Anti-war protestors have begun building makeshift cemeteries in towns across America in an effort to call attention to the senseless slaughter.

*Warning: The following two segments focus on Tom Cruise and Katie Holmes. Viewer discretion is strongly advised.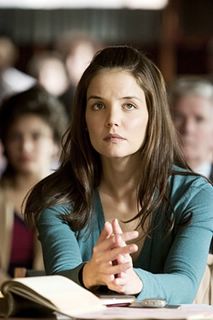 Tom Cruise now claims that he misunderstood the recent Supreme Court ruling that homes may be 'taken' for private projects. The actor insists that had he known that they were referring to property seizures, he would never have kidnapped and brainwashed the actress.



How long the Cruise-Holmes relationship will last has become a matter of debate after a gay porn video starring the actor surfaced on the web yesterday. Cruise's publicists insist that the video was made during the days when he was "experimenting" and released a statement saying "Like many young actors, Tom did what he needed to do to make ends meet," adding "He's matured a great deal in three days since he made that video."



Players and fans alike were stunned when Gary Sheffield ran from the dugout and groped teammate Derek Jeter at home plate during last night's game against the Tampa Bay Devil Rays.

"I just couldn't help myself," said the outfielder. "He looked so sexy standing in the batter's box in his tight little uniform." After the game, Sheffield coyly told reporters that he was confident that he could get to second base with Jeter and that he liked his chances of scoring.



AAAAAAAAAAHHHHHHHH! What the hell is that?



A colorful crowd of 20,000 people gathered at Stonehenge earlier this week to witness the dawning of the longest day of the year.

In an attempt to solve the mystery behind the significance of the structure, famed psychic medium John Edward contacted Celtic warrior queen Boudicca, who is credited by some with building the monument.

"We got really stoned one night" she said, "and we thought it would be cool to build a house lots of doors but no walls or ceiling. About halfway through we got the munchies and never got around to finishing the thing." Embarrassed scholars had no response.




Hopeful of enticing passing cruise ships to pull in for a visit, the Ireland Tourism Board hired 200 nude models to lay on the shores of Aran Islands. Unfortunately, the program was suspended after many of the male models sought medical treatment for "shrinkage" brought on by the frigid water.



Not to be outdone, the Polish Tourist Office (PTO) is using the image of a handsome plumber to promote Poland as a holiday destination. Their new slogan is "Come lay pipe in Poland."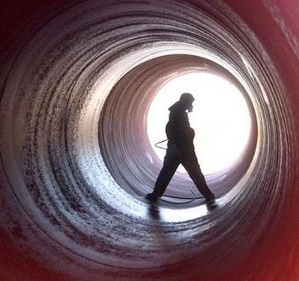 Panicked over the realization that her 15 minutes of fame have nearly expired, Paris Hilton took one last shot at prolonging her undeserved stardom by announcing plans to open her cervix for public tours.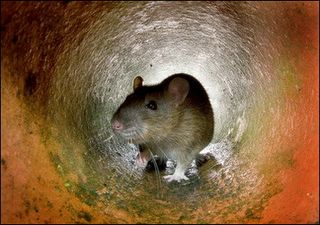 However, some sections are still considered unsafe and will remain closed to tourists. Hilton claims that it poses no problem. "After all," she said "a woman does have to leave something to the imagination, doesn't she?"



Fourth-seeded Serena Williams was forced to forfeit her third round match at the Wimbledon championships after she expressed her displeasure with a line umpire's call by having a bowel movement on the court.



Tired of constantly being constantly mistaken for King Tut, actor Brendan Fraser visited the exhibit of the boy king's artifacts at Los Angeles County Museum of Art to see for himself if there was any resemblance. Said Fraser "I just don't see it. We look nothing alike. For one thing, I have both my arms and for another he's gold and brown and I'm pasty white."

"Besides," sniffed the actor, "I'd like to see him try to play Dudley Do-Right with same the understated elegance that I brought to the role."



Authorities in Los Angeles are evacuating residents from a five square mile area of the city after scientists warned that Courtney Love is expanding rapidly and could explode at any moment.



In an effort to stop the blast from occurring, authorities raided and shut down Ms. Love's kitchen where chefs were busy preparing the first course of her midday snack.



Finally, after a difficult and draining two weeks in the spotlight, Tom Cruise and Katie Holmes took a much needed vacation to Mexico this weekend where the lovebirds frolicked in the water and recovered from the media frenzy they went out of their way to induce.