After a week and a half away, I returned to the office refreshed and anxious to get to work. That enthusiasm lasted all of six hours before I started working on my resume again.

As for the vacation, the trip was fun. I had interviews throughout the week, but managed to squeeze in a few side trips around the state. I love the way that the beach, the mountains, and the desert are all within driving distance. Rather than planning anything, I just went wherever my mood took me.


For example, after a great night of dinner and drinking in the Mission on Friday, I got up on a rainy and cool Saturday, strolled through Chinatown, got into a some really interesting conversations at the City Lights book store, had a late lunch, went down to the San Francisco Brewing Company where I met some really cool and funny people, picked up some amazing tiramisu at a North Beach cafe, which I took back to my hotel and ate later that night.

Now that I think about it, I could really go for some more of that tiramisu right about now. I wonder if I could get it flown out here for me...

Anyway, to summarize, the vacation was both fun and full of copious amounts of food, alcohol, laughter, and tiramisu.
------------------------------------------------------------------------------------------------
On a random note, my sister called the other day to let me listen to my niece Jasmine count to "cookie."

It goes like this. 1, 2, 3, 4, 5, 6, 7, 8, 9, 10, 11, cookie, cookie, cookie...

She's such a little a cutie.

On to The Week in Pictures....



The World Health Organization is warning of a potential Swiss Rash pandemic. Symptoms include swelling of the eyes and nose, and large, flag-like splotches on the skin.



Budget limitations doomed a recent Al-Qaeda attempt to discredit President Bush by releasing pictures of him licking women's shoes.



In Baghdad, former Iraqi President Suddam Hussein and other defendants shared a laugh as prosecutors reminded them of the fun they had torturing and executing people in the good old days.



A New Orleans man has been awarded the Guinness World Record for Worst Hangover in History. "It felt like my skull was splitting open." he said.



A man survived 25 story plunge by using a condom he'd purchased in a wildly optimistic moment to slow his fall.



In business news, Nine West announced this week that they will begin selling anti-theft devices to women who like to keep extra shoes in the office.



In animal news, the elephant mating season has begun. Expect to see numerous elephants walking around with a heart-on.



A tabby cat was the surprise winner in this week's Sigmund Freud look-alike contest.



Officials in Brazil are looking for ways to permanently preserve a sand sculpture that has become surprisingly popular with female tourists.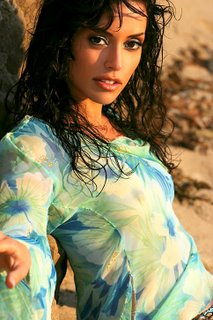 Canadian actress Emmanuelle Vaugier...uh...is.......um........really beautiful. Sorry, I'm going to need a minute here. While I'm gone, here's our 80's flashback video of the week, A-Ha's "Take on Me"


Add a video to your site Webratsmusic.com
In Olympic news, Japan's Shizuka Arakawa may be stripped of her gold medal in figure skating after a review of her performance indicated that she may have offered not-too-subtle enticements to the male judges in return for high marks.
After a disappointing medal count in speed skating, the U.S. Olympic committee is experimenting with a combination of aerodynamic suits and setting racers heads on fire in an effort to boost skater's performance.
Fish Pong enthusiasts were devastated after their petition for the sport's inclusion in the 2012 London Olympics was denied.
Here's a bonus video dedictated to a friend who has had a tough week or so...
This weeks celebrity sightings include reclusive retiree Spiderman making a rare public appearance - and showing the world that he's still packing an impressive "web-shooter",
Ashley Olsen walking her new dog in Central Park,
and Star Jones Reynolds paying a surprise visit to the San Francisco Giants spring training camp.
And finally, Ricky Martin was arrested for public indecency after he followed his performance at the Winter Olympics closing ceremony...
...by sneaking up behind retired Argentine soccer star Diego Maradona for what the singer called "a special hello."